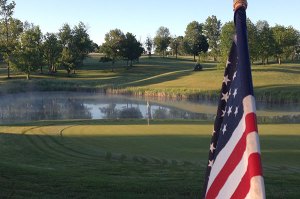 ATTENTION:  COVID 19 Rules — (SARSCOV2)  80% Similar to (SARSCOV1)
Updated March 25, 2021 :  

The Golf Course is OPEN – 
——————————————————————————————————————————–
Tee Times Highly recommended  – Call 740-393-3999
We at Chapel Hill have taken the Governor's EO in regards to the COVID 19 virus very seriously.  Based on CDC guidelines, Ohio Health Department and our Local Health Department the golf course is able to remain open for people to get exercise in the great outdoors.  We will be operating under the following guidelines:  —

Hours of operation: 7am to 7pm (Seven Days a Week)  —
1.  Please call ahead — Tee Times Highly recommended due to high volume  —   
We ask when entering the clubhouse (to check in, go to the restroom, or grab something from the snack bar) that you maintain proper social distancing requirements that have been set forth (at least 6 feet) and that no more than 45 people in the clubhouse at any given time.   Arrive no more than 20  minutes prior to your tee time.  The Driving Range and Putting Green are open with the same social distancing requirements.   Single Carts are available  for an extra Charge of $14 per extra cart needed–ie… a foursome needs two carts… if you need three it is $14 extra.. if you need 4 carts its $28 extra (or 7 per person).
FACE Masks are required to enter the Club House due to the new Governor's order.  

2. There will be no ball washers or bunker rakes on the course.   The Flagsticks are in, but with a small swimming noodle inserted in the bottom of the cup to not allow your ball to fall to the bottom of the cup.  This will permit you to retrieve your ball without touching the Flagstick.   
Take FREE relief from all bunkers. (Local Rule)
Please be prepared – NO sharing of equipment, ball markers, divot tools, etc.   Please do not throw someone's ball back to them on a gimmie.   Do not exchange cash after the round and do not shake hands.  

3.  Extra sanitation will be provided but we ask that you bring your own hand sanitizer and use it frequently throughout your round.

4.  During any weather delay we ask that you are prepared to go to your car… Not the clubhouse.   Once again NO mass gatherings in the clubhouse.

5..  Please be Kind and Patient with All, including fellow golfers and my staff.

6.  Remember Masks (facial coverings) are required by your state and local authorities. 

7. Outside patio will be available for open air dining. 

Please pay attention daily to your State and Local Government and any new guidelines they have set.   
Stay Safe.

—————————————————————————————————————————————————————————————————-
Situated only 35 miles Northeast of Columbus, Ohio, Chapel Hill's central location makes it very convenient from anywhere. This 6,950 yard Barry Serafin -designed golf course, with a slope of 125, provides a fun, but challenging test of golf for all players. (You can see more course statistics here.)
Chapel Hill Golf Course opened in 1996 on the former site of the Mount Vernon Bible College. The Chapel that once served as a place of worship was converted into a unique, one-of-a-kind clubhouse. Stocked with all the latest merchandise, the Pro Shop at Chapel Hill is a great place to pick up balls, tees, and other supplies, or even a souvenir after your round.
With beautiful rolling terrain, pristine course conditions, and the most serene golf setting you can imagine Chapel Hill Golf Course is a guaranteed memorable experience.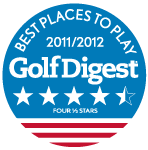 Chapel Hill Golf Course
Mount Vernon, OHIO